LIVING APART TOGETHER (LAT) – MASTERING THE ART OF SHOCKING PEOPLE!
Date posted: December 1, 2010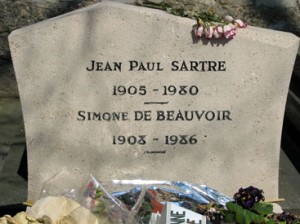 THIS ARTICLE WAS SUPPOSED TO BE PUBLISHED IN CAMPUS MAGAZINE – DECEMBER 2010 – ISSUE! IT DID NOT GET PUBLISHED AND I NO LONGER WRITE FOR CAMPUS. TO READ THE REST OF MY ARTICLES OF CAMPUS CLICK HERE.
LIVING APART TOGETHER (LAT)
MASTERING THE ART OF SHOCKING PEOPLE!
Facebook conversation with a friend:
She wrote:
Marwa,
You are a wife and a mother to be?!! This is amazing news. How did Marwa Rakha, after all her struggles with men and their nature, tie the knot? How could she finally cope with the commitment not only of marriage but also of a baby? How is she able to put up with the life of matrimony? Who is that hero who did it? What is it that you felt or had been given to ease any doubts and insecurity?
I replied
Here is how I found him (link to my article in Campus – July issue). He responded and fulfilled 95% of my criteria. We got married shortly afterwards. No wedding! Nothing fancy at all! He is my kind of guy … from our first date we were very open, very serious, and very honest. We both have no time or energy to waste on the regular beating around the bushes. We have common goals and beliefs – this is what binds us together … not love … not lust … and not the society and its norms. I like to think of him as a human rights defender – and he does not live with me! This is how much space we both need. I am happy … he is very nice … all our conversations are about humanity.
My friend was shocked!
How come a married couple does not live together? How come we got married quietly without a fuss? How come I did not ask for the stupid shabka (ring), the silly mahr (dowry), or the fancy honeymoon? She wondered how I could be sure that he is not cheating on me – after all, he is living alone! She wondered how I am not chasing him to shoulder moral and financial responsibilities towards me and the baby! She does not understand how I go out, and show up in family gatherings on my own!
Let's just agree that people are different; we are all unique in our needs and requirements in life. Let's also agree that people change with age and experience; at 15 you were not the same person you are at 25 or 35 or 45. Also our degrees of self-awareness and sense of satisfaction depend on how honest we are with ourselves and how comfortable we are in our own skin. Let's also remember that happiness is a choice, misery is a choice and following your heart and pursuing your dreams is a choice – they are all your choices.
I chose to be happy and I chose to do things my way!
This was a promise I made myself since I was 25 and I have kept it through the trials and tribulations of life until today. A wedding and all earthly possessions do not make me happy. Actually, most of our social norms translate into direct misery in my life! I am a non-conformist and this is a fact of life! I am a free proud independent woman who does not need male crutches! I was looking for someone who manages to woo my mind, heart, and body at the same time – and I found him! We have our differences of course, but we both have the same code of ethics, priorities in life, and need for space. Our marriage is an agreement to support one another in our respective missions in life; we will work together not against one another. Trust and respect are the true foundations of this love affair.
As for him fooling around, why doesn't he wonder if I will fool around? I live alone too!
If you are a man or a woman who think that your partner would cheat on you if he or she lived alone, then get out of this relationship now! Look for a partner you can trust or seek therapy if you have self-esteem issues. People are faithful to one another not out of love or even respect … not because of God or a marriage contract … those who refuse to cheat are those who have enough self respect and dignity to prevent them from betrayal.
It is not about the other person; it is about how you see yourself in the mirror. Self respect means that you become your own father, mother, or even God. It means that you do not need supervision from anyone to be obliged to do the right thing. It means that you have a certain code of ethics and you abide by it out of conviction not out of duty or fear. The worst sins are the ones you commit against yourself.
I am married to a man who has a lot of self respect; he will not cheat on me because he respects himself!
Moreover, you cannot lock your partner up in a cage to make sure he does not cheat … what if he travels? What if you travel? Is faithfulness just a matter of lack of opportunity?
As for the baby, we do not have to physically live together to raise a baby together.
Marriage is not a power struggle; it is not about taming your partner and twisting their arms into submission. I will take whatever he has to offer – be it much or little – as long as I know that it is his best. Who would want a husband functioning at gunpoint or a father forced into fatherhood?
I know I am a swan in a duck pond in this society but this is just how I am but I found out that I am not alone in the world; there are other people like me and him who chose to live apart together out of understanding and respect. (Google the term to know who and how)