Ask Marwa: I cheated on my fiancé with his cousin
Date posted: December 8, 2010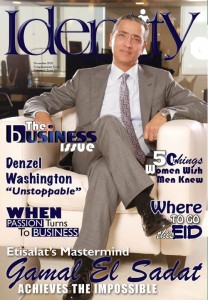 PUBLISHED IN IDENTITY MAGAZINE – NOVEMBER 2010
Dear Marwa,
I cheated on my fiancé with his cousin! I know it is horrible! We only kissed in the car but my fiancé found out from his cousin and he left me. A month later, I called him and apologized. Now we are on slight talking terms. He said he needs time to decide if he wants give me another chance and we started talking everyday and I felt things were going back to normal. A couple of days ago I asked him again what's his decision and he said he is still mad and he wants to get over what happened and then decide. Please help me save my relationship.
_________________________________
Dear K
This is a big problem … actually one of the worse! Listen! You are the best judge of his character … I do not know him at all.
How open minded is he? How understanding? How forgiving? How vindictive? Is he the type to hold a grudge? How big is his ego and image in front of his cousin?
He says he needs time but during that time what is he doing to get over it? To be honest with you, I do not think he can get over it 100%
Here is what you can do
Stop apologizing … you have apologized enough

Do not look or sound desperate … ever

Start proving to him by actions that you are trust worthy – this is the best way to eliminate doubt and suspicion from his head

Avoid anything that would make him suspicious or jealous … just be open, honest, sincere, upfront, and straightforward

Do not open this subject again – let him truly forget

Do not pressure him into commitment or into making up his mind

Get him addicted to you! People get addicted to sources of joy in their lives.

Become that person who is fun to be around, positive, caring, supportive, sharing, and genuine.

Just remind him of the girl he fell in love with one day!

Do not be a drama queen.

Share his dreams and present and future – you have to become an inseparable part of his life.
Bit by bit he might slip back into falling in love with you. But again, it all depends on his character for he might just be out there to hurt you.