An email from a girl to all my readers
Date posted: September 23, 2010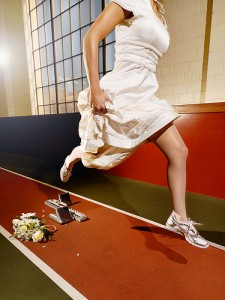 I am writing to you today to tell all the young ladies out there not to rush into a relationship in order to please society.
I am a 28 year old lady who lived most of my life abroad . I moved back to Cairo when I was 21 and since then I was pressured by My parents to get married. I graduated from a prestigious university and worked in several companies as an Hr Coordinator.
I met the first fiance a year after I graduated he was handsome decent and came from a noble family background. He lived in a mansion that was 2 hrs away from Cairo but his plans was to move to Cairo for good.
Problems started to happen as we got closer to get married because he wanted everything , and never wanted to give anything back in return. He wanted the whole flat furnished and didn't want to buy appliances. He wanted a wedding but did not want a honeymoon. He wanted me but wanted me to be the countryside girl .
Things started to get so complicated and dad started to reject such a marriage although he was the one that chose it and it ended dramatically when my fiance decided that I live in a countryside outside Cairo. I sat two years in great depression thinking that I have lost the love of my life .
I had the great belief that all of men are liars who have nothing to do is to marry rich girls or be a relationship with them to contact with the creme de la creme of society and that is it.l started focusing on my career and one iftar invitation in Ramadan I met my second fiance's family friends.
They loved me and called my parents to tell them that they have a suitable groom this time he was from a well known background to society. The first day I met him was in Ramadan after Iftar.
There was this handsome guy who was a cardiologist.The meeting was done but both of us were quiet I was scared and he did not want the relationship from the first place. He loved his career more than anything in life.
My fiance started to travel from country to country escaping from our relationship.The father and Mother loved me from day one but my fiance acted that he liked me but in reality he did not want such a relationship .
I always trued to give him excuses that he had a hectic career work flow. . I did not know because the parents were always covering up.His dad always gave me love and attention. He always told me to be patient and the best is yet to come.
I put all my effort to make this relationship work. I was always available when needed and if they invited me to the 5th settlement villa I would go. Surprisingly my fiance did not want the marriage and he did everything in the end to ended. As it started in a holy month full of light and faith it ended in a holy month.
Both relationships I was wrong that I thought marriage that the family chooses works out . I followed my parents and did not follow what my instinct was telling me . I was going to marry prestige and stable careers but I was never going to find happiness and stability inside my house.
Maybe I am too scared to say no but saying no might have added value to me instead of destroying my self confidence. Please think twice before you take any decision into going in such a relationship. I have a marriage phobia scared that the third one will be the same and what if I hit my mid thirties and never met him .
The question is Marwa do you think I am wrong. Do you think I was too fast to get into those relationship .
P.S please publish want to know your and your readers feedback.
——————————————-
Those were not relationships; you can call them bargains or trade-offs.
The signs were clear from the start … in both relationships, you knew that you were neither loved nor appreciated. You were looking for a proper socially-accepted male to make your life picture perfect and this is exactly what they were looking for – a woman to dangle from their arms.
The way you treat yourself tells people how to treat you … and you have not been very kind to yourself lately! If you accept to be a statue on shelf, don't complain when a man treats you as such!
The day you acknowledge that you deserve to be loved and respected as a person, you will find the man who will love you and respect you as a person.
"One day you are your father's property. One day you are your husband's property. It must be difficult." (link
here
)